Open amibrokerlivedata.com Click Downloads -> Download DataFeed Setup -> Show in Folder
Run setup file (Right Click -> Run As Administrator) & wait for installation to complete, it takes some time so please be patient.
See the Images Below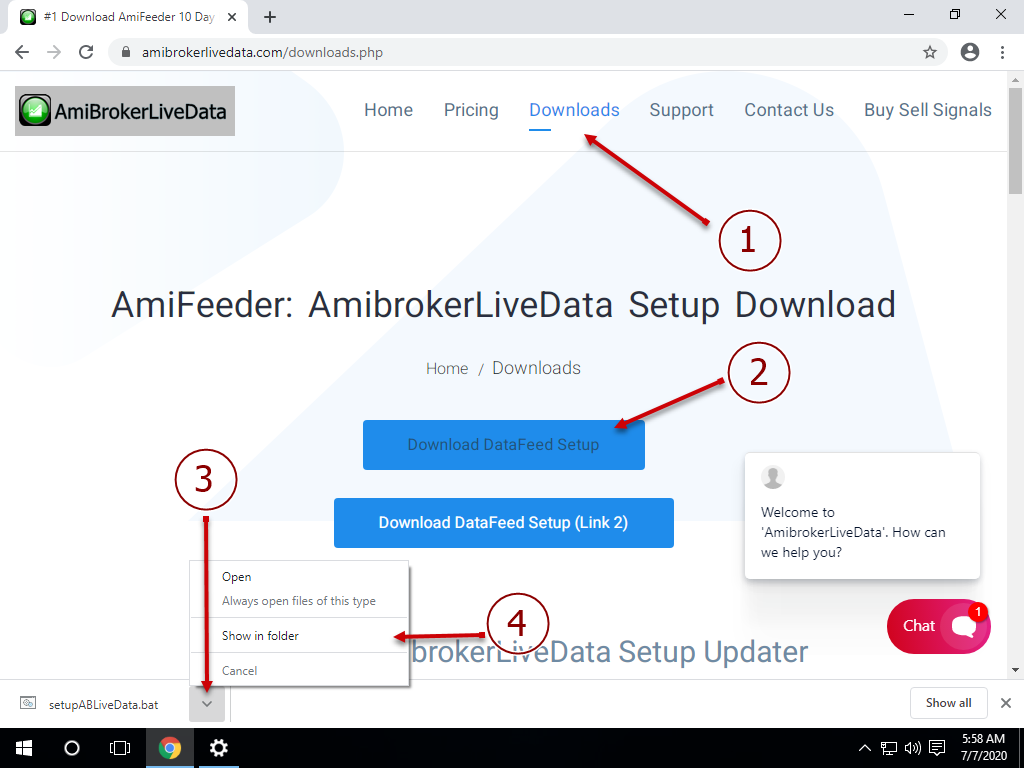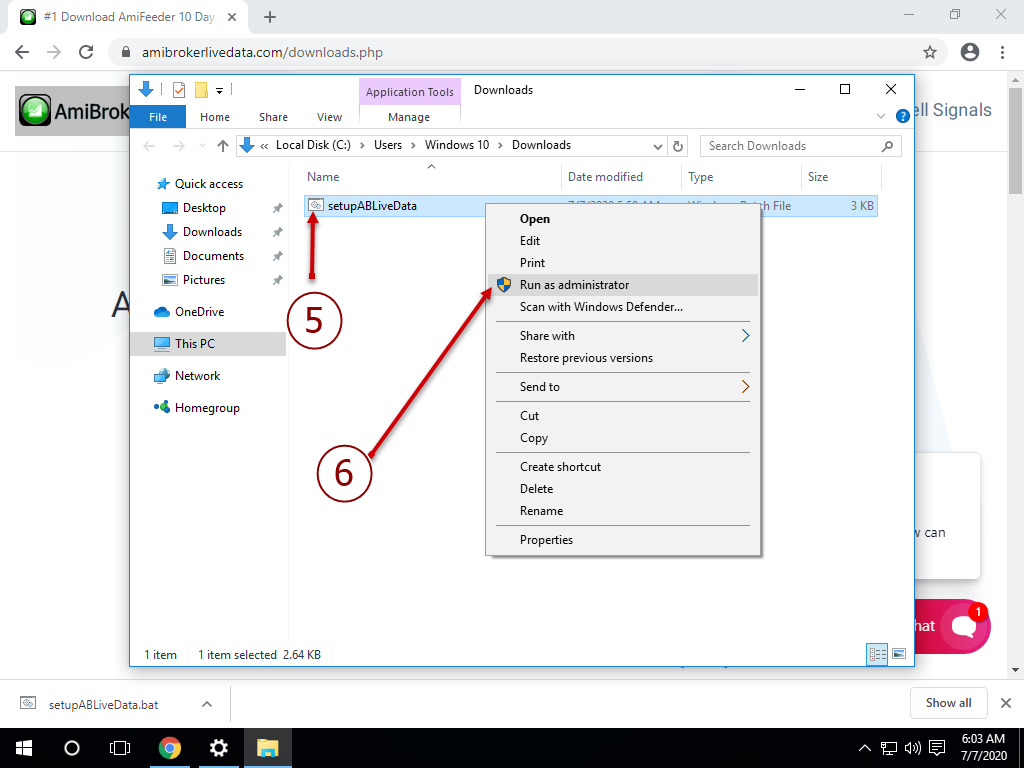 Now Fill Details if Asked
Watch this Video version
AmibrokerLiveData is a tool that allows you to receive real-time data from the markets. It's a great tool for day traders and investors who want to stay on top of the latest market movements. To install AmibrokerLiveData, you'll need to download the setup file from the Amibroker website. Once you've downloaded the file, double-click it to begin the installation process. Follow the prompts and agree to the terms and conditions. Once the installation is complete, you'll be able to access AmibrokerLiveData from the main menu in Amibroker.
AmibrokerLiveData is a software application that enables you to receive real-time data from the stock market. To install AmibrokerLiveData, follow these steps:
1. Download and install Amibroker Live Data from the website.
2. During installation, choose the option to install AmibrokerLiveData.
3. Once installation is complete, launch Start Amibroker Live Data and go to the Feeds.
4. Select your broker path and fill in the required information.
5. Click on Connect and you should now be able to receive real-time data from the stock market.