While one is new to amibroker charting software. one of he most common problem he faces is sometime he see some Errors on amibroker instead of the chart.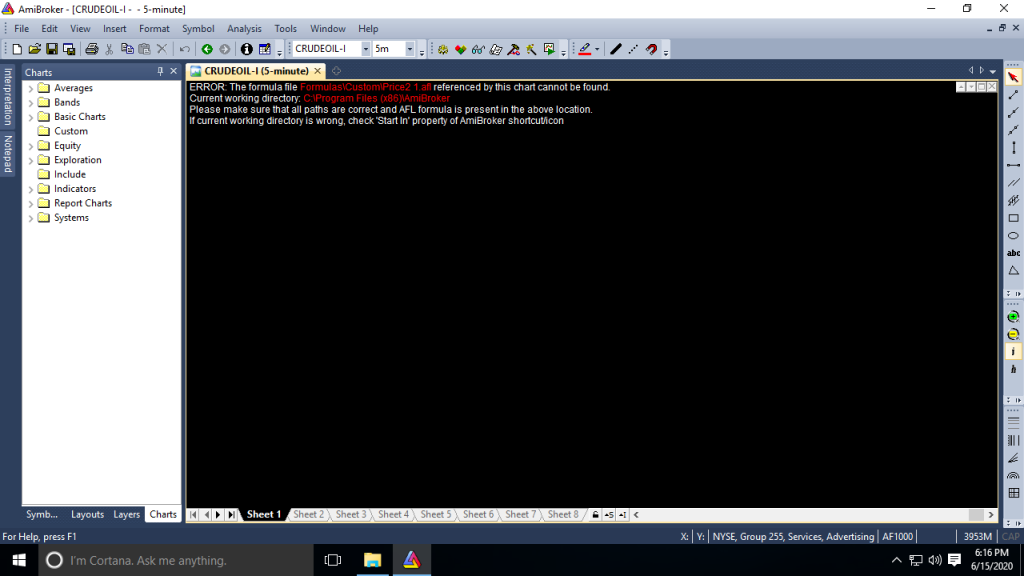 This is an easy fix.
In Amibroker Go to Charts Tab -> Click on Basic Charts -> Double Click on Price.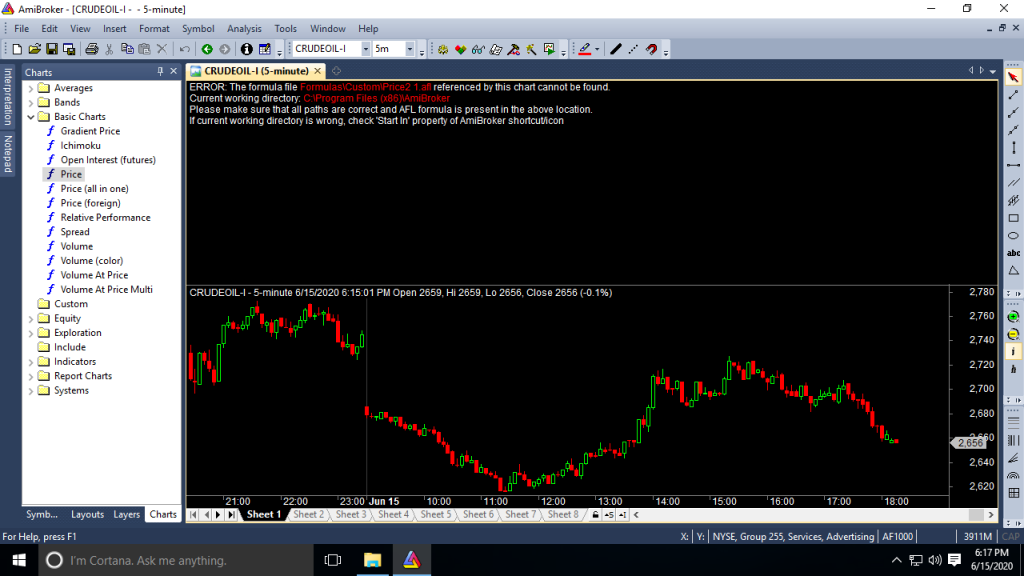 You can see the Price chart again.
Similarly you can Double Click on any AFL in amibroker in Charts Tab and of the afl format and code is correct you can see the chart.
You can also watch the video below to see the steps how it can be fixed